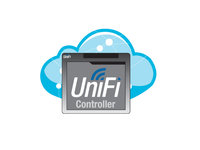 Improvements
Add libnss-mdns into UCK series.
Add NTP server into UCKP.
Add dpkg cache into UC-CK.
Increase firmware file upload size limitation to 1GB from 500MB.
Merge support to retain highest controller version during upgrade on UC-CK (same as UCK-G2* devices).*
Update bundled UniFi Network controller.
*Note that the UC-CK will need to be upgrading from this release for it to work. This requires sufficient storage space and may take 10-15+ minutes .
Bugfixes
Fix reboot after preloader update on UC-CK and UCK-G2 devices.
Reboot automatically after Rack Mount firmware updated when UCK-G2/PLUS inserted into CKG2-RM.
Update certificates generated by UCK firmware to be compliant with new Apple rules (see Apple's article HERE).
Update CKG2-RM MCU firmware version.*
*Cloud Key will reboot a second time after this upgrade completes.